WELCOME TO CENTRE STAGE!!!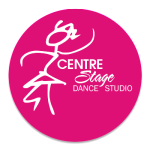 You're New To Centre Stage?
Welcome to one of the Friendliest Dance Studios in Arizona!
Finding the right dance studio can be very hard and time consuming… we'll make the search easy and quick for you…  Welcome to Centre Stage!
We have a huge selection of new Dance Classes For Toddlers ages 2 and up!  Thinking on having your child try tap?  Ballet?  Or Hip Hop?  No sweat!  We have brand new classes in all of those forms of dance and more!  We are the one stop shop when it comes to dance!
3 REASONS TO JOIN DANCE AT CENTRE STAGE!
Over 95% of our classes for ages 10 years and younger have 2 teachers in every class!  In almost 50 classes we promise the parents and students what they deserve, more 1 on 1 attention.  We have found with two highly trained staff members your dancer will get the opportunities they might not at other dance facilities.  Centre Stage is proud to offer this to 95% of our younger classes at NO ADDITIONAL CHARGE!
WE LOVE TO PERFORM!  Most dance studios will announce themselves as having "Something For Everyone."  Meaning they have a dance class for every type of child.  Centre Stage goes one step further.  WE HAVE A PERFORMANCE FOR EVERYONE!  "Let Us Put You Center Stage" is our motto and we live by it!  Every dancer that is a part of our family has the choice to not only do the big end of the year performance but also have the ability to perform throughout the year!
Centre Stage Is A One STOP SHOP!  We know how valuable time is… especially being a parent!  Between work, school, and soccer games, your week goes so fast.  We made it easy for you to come take dance.  We have a full service dance wear line and shoe company we offer to all of our dancers!  Don't worry about annoying shoe fittings or long outfit shoppings, we have it all… come see for yourself.
Why Is Centre Stage So Great?
Meet Our Owner… Jenny Cresswell!
Jenny, director of Centrestage Dance Studio, has had over 25 years of dance experience including: twenty years of teaching, four years of competitive gymnastics, member of the Midwest Ballet Company, and University of Nebraska cheer-dance squad. She has performed and studied internationally as well as assisted in directing half-time shows for the Hula Bowl, Holiday Bowl, Cotton Bowl and for the Macy's Thanksgiving Day Parade. Jenny graduated from ASU, and was the head coach and choreographer for the Arizona Rattlers dance team, the Sidewinders, for 8 years. She has also created a dance line for Scottsdale Community College and coached the Arcadia High School Varsity pom squad. Now, Centrestage Dance Studio, has her full focus, as teaching her students not only how to be wonderful dancers, but wonderful people…is her passion.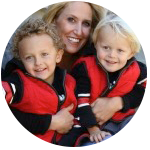 "I want to see everyone have a good time and a positive experience with dance. I don't want it to be ridiculously competitive."  Jenny Cresswell
What People Are Saying!
"Spent many years taking my granddaughter, Jenny is the best!" Brenda Rownhorst – parent
"My daughter has been going to Centrestage Dance Studio for the past two years. Centrestage Dance Studio is a great place for your children from babies, to toddlers, all the way to teenagers, to learn to dance…" Kurt Ohlson – parent
"My daughters have attended dance classes here for 3 years and love it!!! Jenny the owner is the best! She is the perfect mix of both fun and professional! The employees have a true talent for making the girls and parents feel comfortable while running a highly succesful studio. The communcation with the parents is excellent and the kids have a blast! If you are looking for a place that has a true passion for children and dance than this is the place for you!" Google user – Parent
PICK FROM ANY OF OUR AWESOME PROGRAMS
We Have Something For Everyone!
OPEN CLASSES
Take 1, 2, 3, or more classes a week and enjoy one performance at the end of the year – Recital!
Perfect for kids in other activities or just exploring dance for the first time.
PERFORMING TEAM
Suns, Rattlers, and other sports teams are just a few of the audiences that will be watching your dancer perform.
This is perfect for the child that wants to perform more than once a year at different venues around Arizona
COMPETITION TEAM
A competitive company that is for beginning thru advanced dancers
This company is broken into 5 different companies based on age and ability.
These dancers can be seen at performances and at competitions around the United States.