Meet Our Faculty
We pride ourselves in having the best faculty in Scottsdale! CentreStage could not keep up with the friendly, fun, and outgoing atmosphere without these wonderful people. Our faculty works hard together to ensure each and every dancer at CentreStage is reaching more towards their dreams.
Jenny Cresswell- Studio Owner
---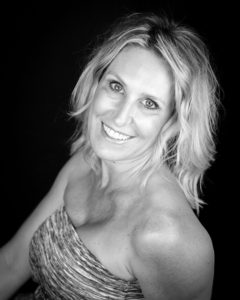 Jenny Cresswell is the owner of Centrestage Dance Studio, has had over 25 years of dance experience including: twenty years of teaching, four years of competitive gymnastics, member of the Midwest Ballet Company, and University of Nebraska cheer-dance squad. She has performed and studied internationally as well as assisted in directing half-time shows for the Hula Bowl, Holiday Bowl, Cotton Bowl and for the Macy's Thanksgiving Day Parade. Jenny graduated from ASU,and was the head coach and choreographer for the Arizona Rattlers dance team, the Sidewinders, for 8 years. She has also created a dance line for Scottsale Community College and coached the Arcadia High School Varsity pom squad.Now, Centrestage Dance Studio, has her full focus, as teaching her students not only how to be wonderful dancers, but wonderful people…is her passion.
Amanda Payne- Office Manager
---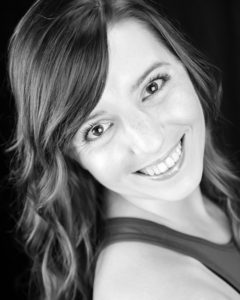 Amanda was very excited to join CentreStage in the Summer of 2014. Amanda began her ballet training at the Royal Academy of Fine Arts in Houston TX, where she received her ballet instruction from Miroslov Bart and also trained in jazz, tap, and lyrical.  She then attended one of the most prestigious ballet schools, The Kirov Academy of Ballet in Washington D.C., receiving her four year degree in Vaganova ballet training. Amanda was then offered a position to dance professionally with Ballet Arizona, where she was featured in many different ballets including Swan Lake, The Nutcracker, Cinderella, Sleeping Beauty, and many of Ib Anderson's productions as well as Balanchine. Amanda taught ballet across the valley for the past 5 years while attending Arizona State University to graduate with a degree in Accounting and is now happily the office manager/accountant for Centrestage Dance Studio.
 Sarah Mualim- Company Director
---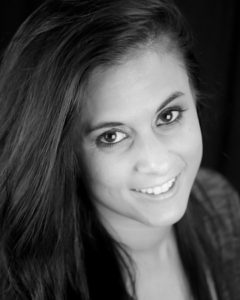 Sarah began dancing at the age of 13. She first began training within Arizona before relocating to Los Angeles to pursue various scholarship programs at world-renowned studios such Edge Performing Arts, Millennium, and Movement Lifestyle.  Additionally, she has assisted on dance convention tours such as Hype, Co. Dance, and One Rhythm. After returning to Arizona, Sarah has taught and choreographed for multiple studios in the valley which has allowed her to share her love and passion for the art. She has been a member of the professional performance company Automatic Response since 2009 and currently works for AMP Dance Competition. Past credits include: Hip Hop International, Conversations of Lust, Goddess Concept, Danc'Inspriations, backup dancer for national recording artist Jasmine Hormez.
Darci Botsch- Instructor
---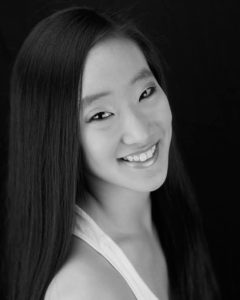 Darci has been a part of Centrestage from the very beginning of her Dance training, she started out as a competitive Gymnast for 7 years where she placed for several different awards while gaining strength and flexibility. She then moved on to competing Cheer for 2 years when she decided she wanted to continue her technique and training in dance. Darci joined Centrestage Passion Company for 3 years and has been teaching with us ever since. She is also a part of a professional dance company, Automatic Response where she performs locally. Darci is very excited to continue with us and is looking forward to a wonderful year.
 Andrew Palma- Instructor 
---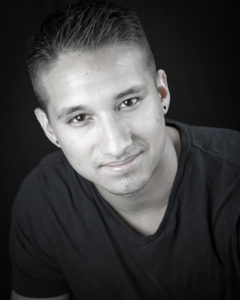 Andrew Palma was born and raised in Gilbert, Arizona and has been dancing for several years. His primary style of dance is hip hop and is currently part of a street fusion dance company called "Epik Dance Company." He has performed on the Phoenix Suns Solar Hip Hop Squad and the Phoenix Mercury Hip Hop Squad. He has also danced competitively on Elektro Academy Dance Crew and earned the opportunity to represent the USA at Hip Hop International's World Hip Hop Dance Championship. Andrew has won hip hop dance competitions such as Urban Street Jam and World of Dance: San Diego. Andrew also performs for a non-profit organization called "The Be Kind People Project." Not only does he have a passion in dance, but also in choreographing dance routines. Andrew choreographs for school dance companies and creates competitive routines for dance studios across the valley. He also has choreographed and was an assistant coach for the Phoenix Suns "SunDance Kids." Andrew's primary focus in dance is to entertain and wants to use his experiences to mentor other aspiring dancers.
Bethany Miglarese- Instructor
---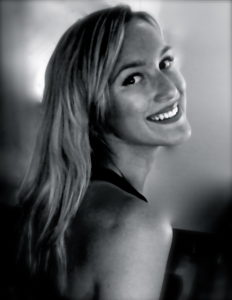 Bethany grew up in Raleigh, North Carolina and found her passion for Dance at Starpoints Performing Arts Center and Dance company where she continued to train through Junior High. During High School, she started her internship under the Wake County Schools dance program where she was a performing member in one of the counties elite companies. As a result, she had the opportunity to participate in various intensives and workshops with Meredith College, Dance Revolution, Durham School of the Arts and more. Upon graduation, she earned an internship under a former Joffery Ballet Instructor and formally began her career as a ballet instructor. Bethany later accepted the Dance Director position at Rejoice Academy and over saw the k-12 dance program, including choreography and performances. In 2011, Bethany joined Blank Slate Dance Company in Durham, NC. As a member of a professional Modern company, she performed in regional art festivals such as SparkCon and Fringe Festival, as well as many local performances and charitable event performances. That same year, she took over the ballet program at Dance Attitude in Raleigh, NC and where she worked until 2016. Throughout Bethany's career, she has had the privilege of performing and teaching classes all across the East coast and is excited to continue teaching in the West
David Garcia- Instructor
---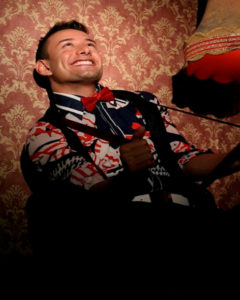 David , His charisma and attention to the performing arts technique have awarded him dance work with Liza Minnelli, Aretha Franklin, Stevie Wonder, Diana Ross, Mya, Anastasia, OK GO, Big Bad Voodoo Daddies, Cirque Ingénue, Gloria Gaynor, and at the FIFA World Cup. David has landed television spots on DANCE MOMS (season 6 ), Across The Universe, VH1s Divas Live and VH1 Fashion Awards,TV promo for NBC SMASH, and a recurring spot on Saturday Night Live. He has trained with dance companies as Ballet Hispanico in New York, and Instincts in Los Angeles, David has taken time to lend his expertise to the next generation of dancers as guest teacher at Joffrey Ballet summer program, N.R.G Dance Convention, University of the Arts , Arizona State University, Temple University, P.A. Koresh Dance Company P.A, New School of the Arts High School, Metro Arts High School, Xavier prep high school dance team and Chaparral High School dance team A.Z. David is always looking for more outlets for his talent and was selected for print ads by iPod, VO5 hair products, Radar Magazine, Star Magazine, US Weekly Magazine and Sketchers Shoes across the world. His latest conquest has been fighting his way into the Broadway theatre community in New York City. His initial steps in that direction have already paid off with a spot in the Broadway show "AIDA", the position of Asst. Choreographer/Asst. Dance Captain in the Broadway show "FAME on 42nd Street". He has directed and choreographed for Golden Nugget Casino show room, Reno Nevada and is happy to be apart of LEAP dance competition.
Emily Kreifels- Instructor
---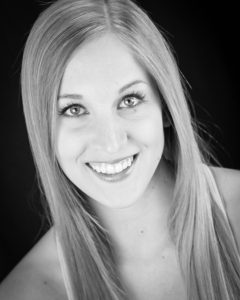 Bio Coming Soon…
Karina Tinsley- Instructor
---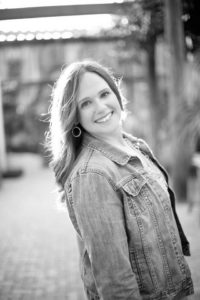 Karina Tinsley has been dancing since age 3!  She was born and raised in Phoenix and currently live here with my husband and children. Karina completed an undergraduate education at Oregon State University in psychology with a graduate degrees from Noerthern Arizona University and Arizona State University in Developmental Psychology.  During the day, Karina teaches in the Psychology Department at Glendale Community College. She has taught dance classes to a variety of ages for over 15 years including hip hop, jazz, and ballet.  Currently, her at Centrestage she teaches Hip Hop/ Tumble and Darling Divas!
Ashley Moffitt- Instructor
---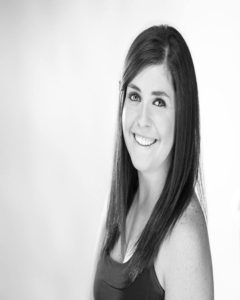 Ashley Moffitt was born and raised in White Lake, Michigan where she began dancing at Karen's School of Dance the age of 2. She competitively danced for thirteen years where she won many titles regionally and nationally. She has training in Jazz, Tap, Ballet, Pointe, Hip Hop, Lyrical, Contemporary, Modern, Partnering, Improvisation and Pom. Ashley graduated from Oakland University in 2016 where she currently is holding a Bachelor of Fine Arts in dance. She was a member of the two student companies in the dance program; Oakland Dance Theatre (ODT) as well as the Repertory Dance Company (RDC). While in ODT, Ashley was able to choreograph a variety of pieces that were performed in Oakland's Annual shows. She was able to work with choreographers such as Christina Tasco, Stephanize Pizzo, Gregory Patterson, Elizabeth Kattner, Laurie Eisenhower, Rodney Brown, Pascal Merighi and Lizzie Leopold. While she was apart of Repertory Dance Company, Ashley was able to work with guest's artists that included Stephanie Martinez, Loni Landon and Laurie Eisenhower. She performed at the American College Dance Association (ACDA) at Ohio University and Western Michigan University In the Adjudicated Concerts. Her choreography was selected to be taken to ACDA to have performed in the Adjudicated Concert. She was Vice President of the Student Organization "D.A.N.C.E.R.S" at Oakland University where she mentored and organized things for the Dance Program. She was also presented a MaTilDa Award for "Outstanding Dance Student" for the 2015-2016 school year. Ashley was also awarded the Maggie Allesse Summer Scholarship to be able to study beyond Oakland. Oakland University gave Ashley many opportunities throughout her studies. One of which recently took her Abroad to Berlin, Germany where she was able to study dance, learn choreography from guest Choreography Pascal Merighi and experience living in Germany. While she was there, she took many different classes at the Tanzfabrik that included: Profitraining, Contemporary, Yoga, and Feldenkrais classes. Her school performed a show while over in Germany where Her Choreography was also broadcasted on German Television.
Ashley's Passion has always been teaching and inspiring other dancers. Her goals are to share her passion and knowledge with all of her students in order to make them the best possible dancer they have the ability to be. She currently teaches full time in Arizona doing all genres of dance from master classes, conventions and intensives. She has won many choreography awards, overrall high scoring achievements and been recoginized nationally as a choreographer. She aspires to be a dance teacher and choreographer that both moves and inspires all of her students.